Instagram is a great place to convert leads for your business. The best way to do so is through Instagram stories as there are many great features you can use to reach and convert new leads. Follow along to figure out how.
Reach a wider audience by leveraging your current followers and tagging other accounts.
The best way to gain more followers is through your current audience/followers. Make sure there is a clear call to action when a customer buys from you, have them celebrate their purchase by posting a picture to their story of the product/service then tagging your account. One way you can do this is by sending a note with a customer's purchase which says, "Be sure to celebrate your purchase by taking a picture of your new product then post to your story and tag us!" Then, make sure to repost the story to your account. This is such an easy way to reach your target audience as your account will now be in front of your customer's friends. Reposting these stories will also show your current followers other people love your product and/or service and are buying from you which will increase your credibility and most likely lead to more purchases.
Imaged sourced from here.
Use the Question sticker to warm up your leads.
The Question sticker on Instagram stories is a great way to warm up leads. Start a conversation by asking your followers to tell you more about a problem they're having relevant to your industry or niche.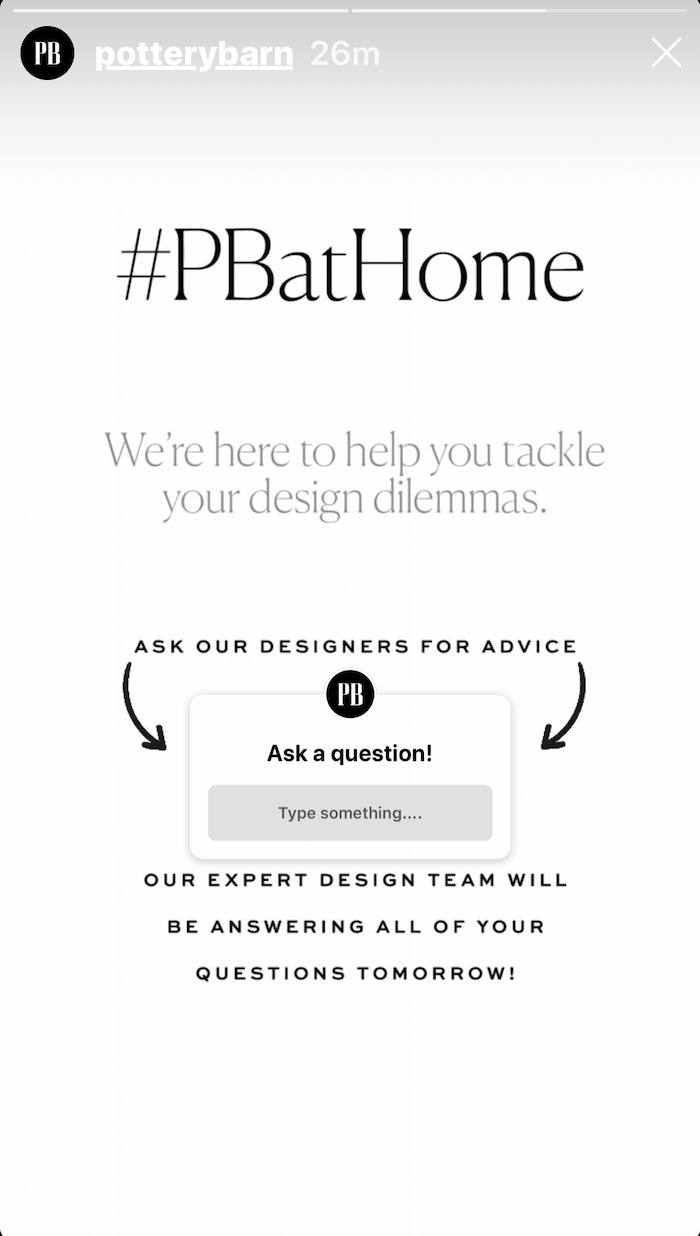 Image sourced from here.
You can learn about your audiences' concerns from the responses to these questions, and you can then use that feedback to create more effective marketing strategies. You will also be able to identify who your warmest leads are by using this Question feature. Those who are engaging in the conversation are your warmest leads.
Collect emails from warm leads by using the Instagram Swipe Up feature, even if you don't have 10k followers.
Email marketing is a powerful way to build your brand and generate leads. You can use your story to get those who are already engaging with you onto your email list. If you have 10k followers, you can use the Swipe Up Feature as a constant tap on the shoulder to those already following you to be on your email list. Create a link where your audience can add their email to your list. Then create a story telling them to Swipe Up to that link. However, if you don't have 10k followers, there is a workaround to implement the Swipe Up Feature on your stories. To do so, you must create an IGTV with a clickable link. Then, in your stories create a Swipe Up linking viewers to that IGTV. You can find a tutorial video on how to do so here. 
Image sourced from here.
In conclusion, Instagram offers great features to generate leads. Leverage your existing followers to reach more leads, use the Question feature to warm up your leads and identify quality leads, and utilize Swipe Up features to get your leads on your email list. Be sure you are taking advantage of these great features!
Information sourced from here.