Instagram has introduced two new options to your "Followers" tab on your profile. We're going to break down what exactly these features are and how you should use them.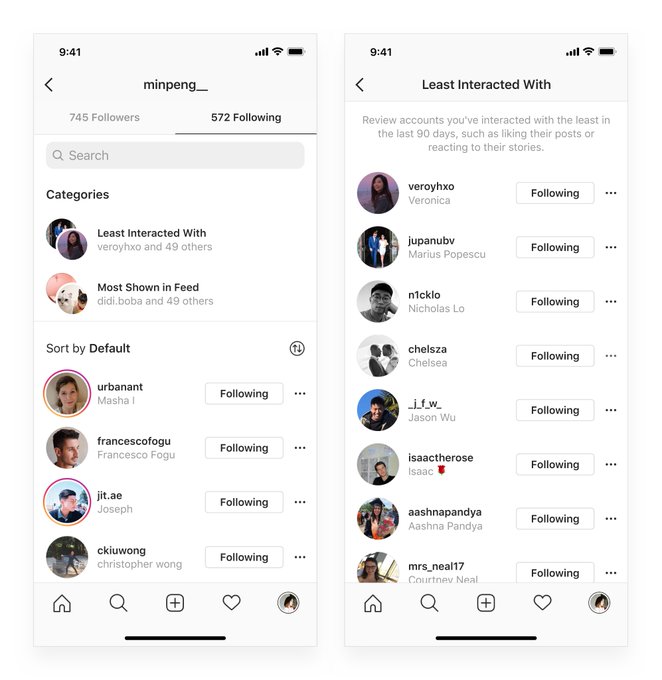 From Instagram's Twitter Account
The first option shows you which followers you engage with the least, and should probably consider unfollowing. This new option is interesting because it shows Instagram's commitment to follower curation, as opposed to gaining as many followers as possible without actually interacting with any of them.
The second category shows the users that appear most frequently in your feed. This allows insight for users into the algorithm that controls the Instagram they see when they open the app.
These trends are definitely building towards a common theme for Instagram which is genuine follower connection. Random following or techniques like "follow for follow" are not as effective on Instagram as they have been in the past (or even on other platforms) because users are becoming more selective with who they are following and want to see from in their feeds.
For businesses, this could mean identifying fans that are no longer interested in your material or products, which could lead to highlighting trends in your content that you may want to adapt or shift.